In this section, you will find a list of blogging tools and services we recommend for building and optimizing your blog.
We have tested and used EVERY recommended resource below. All of them have been very important to growing and monetizing our blog.
When you're new to blogging it's hard to know which tools are worth the time (and money!) and which ones aren't. So we hope you find this list useful.
HOSTING & DOMAINS – Bluehost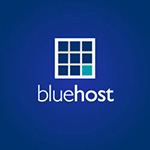 Bluehost is one of the biggest and most well-known hosting providers out there, and not without reason. They make it very easy to get started and their one-click WordPress installation allows you to have your site up and running in minutes.
As a newbie business owner, we know you don't have a ton of money to spend. We highly recommend using Bluehost for your first website because it's so easy to set up and it's cheap. You can get started for as little as $2.95 a month and that includes a free domain.
WORDPRESS THEME – Elegant Themes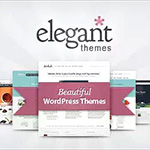 You don't need to be a web designer to design a beautiful website. Elegant Themes makes this very easy and that's we LOVE it. Fulltime Nomad and many of our other websites are built using the Divi Theme – which is one of the most popular themes for newbie bloggers.
Divi is easy to use but if you don't love it, the Elegant Themes suite includes 70 different theme options so you'll have plenty of choices. Plus, there's a 30-day money-back guarantee so why not try it and see if you like it?
EMAIL PLATFORM – ConvertKit
ConvertKit is one of the most popular and robust software options out there for your email marketing. As a blogger, an email list is one of your biggest assets. ConvertKit makes it easy for you to grab your readers' attention and convert them into email subscribers.
It's very beginner-friendly too! If you've never done email marketing before and don't know where to start – this is the perfect tool for you to get started with. Check out their affordable plans and pricing and, they offer a free trial so why not just sign up and give it a shot?
LEAD GENERATION – Thrive Leads
Creating beautifully designed, eye-catching and conversion-optimized forms is a breeze with Thrive Leads. These opt-in forms are the perfect partner for your email marketing efforts to help you grow your subscribers. You don't even have to be a designer to create these opt-in forms – there's a template for everything.
We're Thrive Leads user ourselves and love it for the ease with which you can create and optimize forms for desktop and mobile. It integrates very well with ConvertKit and other popular email marketing platforms. Sign up for a membership to get access to Thrive Leads and a whole bunch of other great Thrive tools.
COURSE AND LEARNING – SkillShare
If you want to learn a new skill or upgrade an existing one, Skillshare is the place to go. You will find thousands of classes on Skillshare covering a wide range of topics such as design, business, tech, writing and so much more.
As a new blogger, chances are you have a lot to learn. Reading articles can only take you so far. Sometimes you really need the structure of a course. Skillshare is where we go when we want to quickly learn a new skill. Use this link to get 2 FREE months of unlimited classes to start learning.
ONE OFF JOBS – FIVERR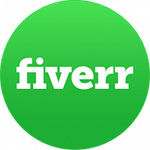 Fiverr is a fantastic platform to outsource one-off jobs, we've found. From repetitive SEO tasks to basic logo design – we've often used Fiverr to get quick jobs done.
FREELANCE WORK & OUTSOURCING – UPWORK
We wouldn't have a freelance business if it wasn't for Upwork. Don't listen to the naysayers – there is plenty of well-paying work to be found on Upwork, in almost every field of work. Many of our existing clients came through Upwork and we're still working with them!
Additionally, we also hire on Upwork. One of our team members is based in Kenya and we hired her via Upwork.
In conclusion
It's time to stop putting things off and start your blog. Starting a money-making blog is easier than most people think but it does require an organized and strategic approach.
You've probably read a thousand articles and may even be feeling a little overwhelmed with all the information coming your way.
This is exactly why we organized this guide in a step-by-step manner to help you follow along and put things into practice without getting stuck with "beginner's overwhelm."
Take it one step at a time and get that blog up and running this week.
We hope this guide has shown you exactly what you need to do at each step and simplified the process for you.
If you found this guide helpful, make sure to bookmark it so you can continue to refer to it. Also, if you know someone who might find it helpful, be sure to share it with them.